Tamper Publishing
Identity Design, Book Design

An anti-apathy, activist publishing initiative that uses utilitarian book design and guerilla marketing, primed for circulation.
Reading the words 'tamper-evident' on a shampoo bottle made me think about how tampering was a good way to describe nonviolent activism: ordinary people creating positive change through little actions.
---
198 Methods of Nonviolent Action

2 x 3.5 in. Staple-bound flipbook. Edition of 50.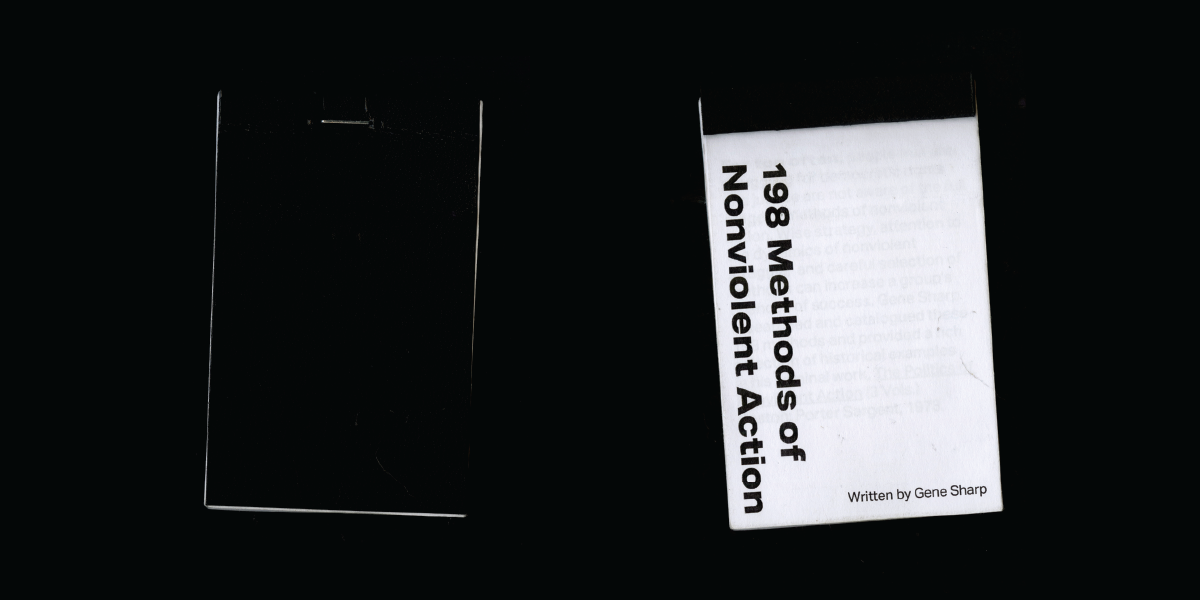 The first publication from Tamper publishing, this book contains 198 pocket-sized things that you can do to make a positive change by way of nonviolent activism. Adapted from the Einstein Institute's list of the same name which you can find here.
---
The Meditative Art of Picking Locks

3.5 x 6 in. Pamphlet-sewn booklet. Edition of 25.
The second publication from Tamper Publishing repurposes copy found in a lock-picking instruction manual called 'Zen and the Art of Lockpicking' and applies it to mindfulness.